Meet Chrissy Bodin, IBCLC 904-707-MILK
My background:
I am a mother of four, breastfed children and have been married to my husband since 1988. I grew up in Pensacola, Florida and attended college in Montgomery, AL (Huntington College) and Mobile, AL (University of South Alabama) where I graduated with a degree in History/Art History. My role in supporting women in lactation had its roots in 1991 when I encountered problems breastfeeding my newborn son. With help, I was able to nurse him and wanted to help others, eventually becoming a La Leche League Leader (2000) and an IBCLC (2008).
Our  philosophy:
Nursing a baby goes beyond providing a food source and is also a way that mother and baby connect with each other. Each nursing relationship is a highly individual experience. I embrace the La Leche League philosophy that "the mother is the expert for her own family." I will support you in meeting your own breastfeeding goals, whatever they may be.
Please Visit Chrissy's website for more information:
http://www.breastfeedingandlactation.com/index.html
Meet Lisa Olschewske, CLC, LLL Leader 904-806-3778
Virtual Classes and Support Now Available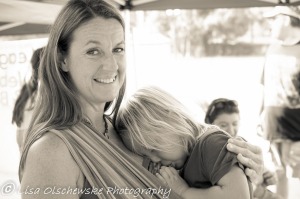 I am a   Mother of six, my first  two  were full term natural hospital births my next three were home births and one preemie induced at 34 w after a month of PROM. Since giving birth to my first child in 1993 and struggling with many difficulties I found La Leche League and became a La Leche League Leader in  1997 . I am a DONA certified birth doula , Loss Doula,   postpartum doula and  Certified Lactation Councilor. 
Happily Serving  Northeast Florida  including  Jacksonville, Jacksonville Beach,  Palm Coast, Flagler County, Daytona, Orange Park, Ormond beach and St Augustine Birth Doula Services and Postpartum Doula Services 
904-806-3778