Lisa Olschewske, Certified Lactation Councilor,
LLL Leader since 1997
904-806-3778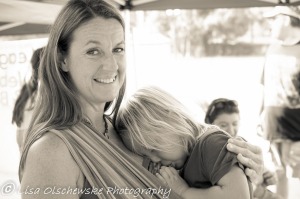 I am a   Mother of six, my first  two  were full term natural hospital births my next three were home births and one preemie induced at 34 w after a month of PROM. Since giving birth to my first child in 1993 and struggling with many difficulties I found La Leche League and became a La Leche League Leader in  1997 .
I am a DONA certified birth doula , Loss Doula,   postpartum doula and  Certified Lactation Councilor. 
I offer in home Lactation support. I have over 27 years experience working with breastfeeding families . 
I have specific ongoing training in oral tethers and started the Tongue tie Group of North Florida in 2012 https://www.facebook.com/groups/tonguetiesupportofnorthflorida
In 2020 I began assisting  Dr Gary Myers with laser Tongue Tie revisions and continue ongoing training . https://www.tooth2tooth.com  
I  offer breastfeeding support and  evaluations pre and  post revision.
In September 2020 I attend the GOLD Learning Online Tongue-tie Symposium.
If you need immediate breastfeeding help please send me a text 904-806-3778
Happily Serving  Northeast Florida  including  Jacksonville, Jacksonville Beach,  Palm Coast, Flagler County, Daytona, Orange Park, Ormond beach and St Augustine Birth Doula Services and Postpartum Doula Services 
904-806-3778