Lisa Ellis (formally Olschewske)
CLC, CST, CD
LLL Leader since 1997
904-806-3778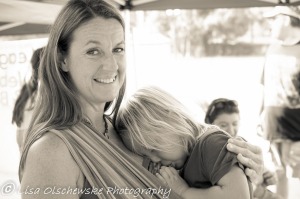 I am the Mother of six, my first  two  were full term natural hospital births my next three were home births and one preemie induced at 33 weeks after a month of PROM, he was in the NICU for 3 days never receiving a bottle. Since giving birth to my first child in 1993 and struggling with many difficulties I found La Leche League and became an accredited  La Leche League Leader in  1997 . I have continued to add to my ongoing training since . 
I am a Birth Keeper ,  3x DONA certified birth doula , Loss Doula,   Sacred postpartum doula, Lactation Councilor and CST 
I offer in home Lactation support and guidance .  I have over 27 years experience working with breastfeeding families .
I have specific ongoing training in oral tethers and started the TOTS (tethered oral ties) Support and education Group on Facebook (currently by invite only it is a private group )
Tethered Oral Ties (TOTs) is a common condition that affects many infants. Tongue and Lip Ties can contribute to difficulty with suck, swallow, breath. And so much more .
In 2020 I began assisting Dr Gary Myers with laser Tongue Tie revisions and continue with ongoing training . https://www.tooth2tooth.com   Now I assist as needed .
I  offer breastfeeding support and  evaluations pre and  post revision as well as CST (body work stretches)
In September 2020 I attended the GOLD Learning Online Tongue-tie Symposium.
If you need immediate breastfeeding help please send me a text 904-806-3778
In-Home Lactation Visits : 
Addressing nipple pain, soreness and healing
Nursing Multiples
Adoptive Breastfeeding
Guidance on latching baby and comfortable positioning
Offering assistance in overcoming breastfeeding fears and myths
Checking latch
Experienced with premature exclusively Breastfed babies (NICU Experienced with my own at 33 weeks )
Helping to re-lactate or induced lactation
Breastfeeding following a C Section Birth
Tethered Oral Ties (TOTs)
Support for Working Mothers
Connection to Milk Donors and local Milk Bank
Local Breastfeeding & Parenting Support Group Information
Assisting Moms overcome and identify, thrush, mastitis, hind/formilk imbalances, allergies etc.
Baby wearing and breastfeeding
Empowering  YOU to follow YOUR Instincts
CST as needed for mom and baby
AND much more
Happily Serving  North  Central and South east Florida  including  Jacksonville, Jacksonville Beach,  Palm Coast, Flagler County, Daytona, Port Orange , New Smyrna , Ocala,  Orange Park, Ormond beach and St Augustine Birth Doula Services and Postpartum Doula Services