On Friday, February 26, I had the blessing and honor of being present (though hiding a lot till the end ) of following a dear friend around St Augustine on a family scavenger hunt. This was no ordinary scavenger hunt , it would end in with a very special rainbow baby pregnancy announcement to their three living children.  I was literally in tears as I captured the moments in the store where the children received the gift that contained the ultrasound photo.
You can see the video blog about them here:
http://lisaolschewskephotography.com/blog/2016/2/lynn-family-a-rainbow-baby-announcement-st-augustine-jax-family-photographer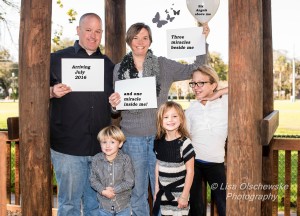 If you have followed my blog I posted last year, click here to read their story  http://lisaolschewskephotography.com/blog/2015/8/heaven-sent the bereavement stories of my friend's the Lynn's and their  6  losses.
Some may ask, "What is a rainbow baby?"
" A 'rainbow baby" is a baby that is born following a miscarriage, stillbirth, neonatal death or infant loss. 
In the real world, a beautiful and bright rainbow follows a storm and gives hope of things getting better.
The rainbow is more appreciated having just experienced the storm in comparison"
The rainbow has deep Christian roots taken from the bible Genesis 9:13-16
"I will set my bow in the clouds; and it shall be the sign 
of a covenant between me and between the earth.
And when I shall cover the sky with clouds, my bow shall appear in the clouds:
and I will remember my covenant with you, with every living soul that beareth flash;
and there shall no more be water of a flood to destroy all flesh.
and the bow shall be in the clouds and I shall see it, and shall remember the everlasting
covenant, that was made between God and every living soul of all flash which is upon the earth."
Anyone that has suffered a loss and subsequent "rainbow pregnancy' knows the extreme fear and anxiety that follow. This is a wonderful read http://www.huffingtonpost.com/heather-spohr/to-the-mother-of-a-rainbow-baby_b_8399400.html
Another great read https://pregnancyafterlosssupport.com/tag/rainbow-baby/
I am so happy and excited, yet also having been by there side during their losses, I am also anxious . I am looking forward to sharing Bryson's birth with you in July!
This is the video Kelly made and shared on FB :
https://www.youtube.com/watch?v=nNMt8BeKPh4&feature=youtu.be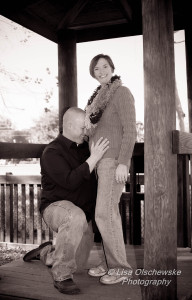 Here is the video and blog link  I made from my point of view for the Lynn family http://lisaolschewskephotography.com/blog/2016/2/lynn-family-a-rainbow-baby-announcement-st-augustine-jax-family-photographer