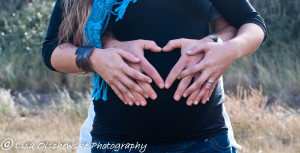 A study has found that women who experienced mood disorders during pregnancy may be at risk for more severe postpartum depression (PPD) than those whose symptoms begin after birth. Also called postnatal depression, PPD is a type of clinical depression which can affect women after childbirth. 'Clinicians should be aware of the diverse presentation of women with postpartum depression,' said Samantha Meltzer-Brody, director of the perinatal psychiatry programme at the University of North Carolina's centre for women's mood disorders.
In the study, data from more than 10,000 women collected in previous studies were analysed using a statistical technique called latent class analysis widely used in psychiatry. The clinical characteristics found to be most relevant in defining the three subtypes were the timing of symptom onset (beginning during pregnancy or after birth), the severity of symptoms (including thoughts of suicide), a history of a previous mood disorder and whether or not a woman had medical complications during pregnancy or childbirth. (Read: Can depression during pregnancy affect a baby's language skills?)
Women with postpartum depression may experience any of three distinct subtypes of clinical presentation, the researchers found. 'A thorough assessment of a women's history is necessary to guide appropriate clinical and treatment decisions,' Meltzer-Brody said. We now understand that postpartum depression can have onset of symptoms that may begin in pregnancy, she added. The study was published in the journal The Lancet Psychiatry. Know about the nine ways in which you can fight stress during pregnancy.
How to tackle depression during pregnancy?
Here is what you can do to keep depression at bay during pregnancy:
Talk to your baby-bump: This is the perfect way to get connected with your unborn baby and keep yourself focused on your pregnancy. Being in-touch with your baby through little bump-talk can help you put your negative thoughts about your pregnancy or difficult labour to rest. Also if you practice this with your partner it can help you resolve the issues that you might have while you bond as a family. Relationship strains are also a very common cause of antenatal depression. Also read why talking to your baby bump is a good idea. 
Exercise: This is definitely a mood lifter. If you haven't been exercising during your pregnancy you are anyway risking the health of your baby along with yours. Go for regular walks to keep the negative emotions in check now. Also know about the dos and don't while exercising during pregnancy. 
Practise belly breathing: You can either do it by stealing 15 minutes out of your busy day or practice whenever you feel like. You can belly breathe while you are at work, cooking, watching your favorite daily soap or when you feel tensed about anything. Oxygen intake in good amounts relaxes your systems and eases stress while lowering your anxiety levels.