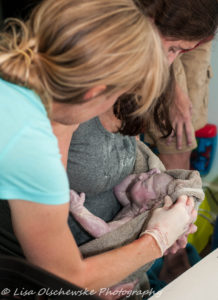 Today I am sharing with you all  local traditional  midwife, Tara Dettra LM, CPM updated website http://www.saintaugustinehomebirth.com/
A little bit about her quoted from her website:
My name is Tara Dettra and I'm a licensed midwife living in St. Augustine with my husband Greg and our five amazing kiddos (who were all born at home!). After the homebirth of our oldest daughter in 2004, I fell in love with midwifery and wanted to help other women have a similar empowering experience. I attended the Florida School of Traditional Midwifery in Gainesville, Florida and apprenticed primarily under Sharon Schmidt at Fruitful Vine over the course of my education. In 2008 I graduated and opened my homebirth practice in St Augustine, Florida.

After graduating from the Florida School of Traditional Midwifery in 2008, Tara started her homebirth practice in St. Augustine, Florida. She provides individualized, comprehensive care throughout the course of your pregnancy and postpartum, serving St. Augustine, St. Johns County and the surrounding area, including Jacksonville, Florida.
I first met Tara when I was pregnant with my 5th baby, she was working with Sharon Schmidt (Fruitful Vine in Jax) back in 2006. I instantly adored her and was drawn to her tiny frame. But do not be fooled by her size, she has a HUGE heart and love for midwifery.
I have served as a doula with her at many births as well. And last year I became NRP certified for birth assisting with her and another marvelous St Augustine midwife, Lindsay Meyer LM, CPM, owner of http://www.lovinghandsmidwifery.org/ (I will post another blog about her) .
I am so beyond happy that we have these wonderful options for home birth in St Augustine and North Florida!
One of her very own water births is also featured on her website here http://www.saintaugustinehomebirth.com/about/
Enjoy a few images I took of her serving as midwife