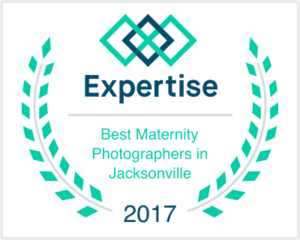 A few days ago I opened an email that at first was going to skip over as I thought it may be spam mail. To my great surprise it was an email telling me I had been selected as one of the top 20 Maternity Photographers in Jacksonville.  I also have a sweet Award Badge for my website! Of course I am MORE than a maternity photographer . But this is such an honor and will no doubt help others in my area looking for a Maternity Photographer find me! I blogged about over at my photography website here http://lisaolschewskephotography.com/blog/2017/2/best-maternity-photographer-in-jacksonville
Here is a copy of the email :
Hi Lisa,
Just a heads up, we've mentioned you as one of the best maternity photographers in Jacksonville! 
As you'll see on the award page below, we highlighted the top 20 experts out of hundreds of maternity photographers that we reviewed:
www.expertise.com/fl/jacksonville/maternity-photographers
We're creating lists of the best local professionals in each US city to give our readers the confidence they need to make the right choice. To do so, we analyzed and scored each business across 25 criteria. 
 Hope you like the feature and looking forward to getting your feedback.
Best,
Forrest